A world of growth in a weekend at camp.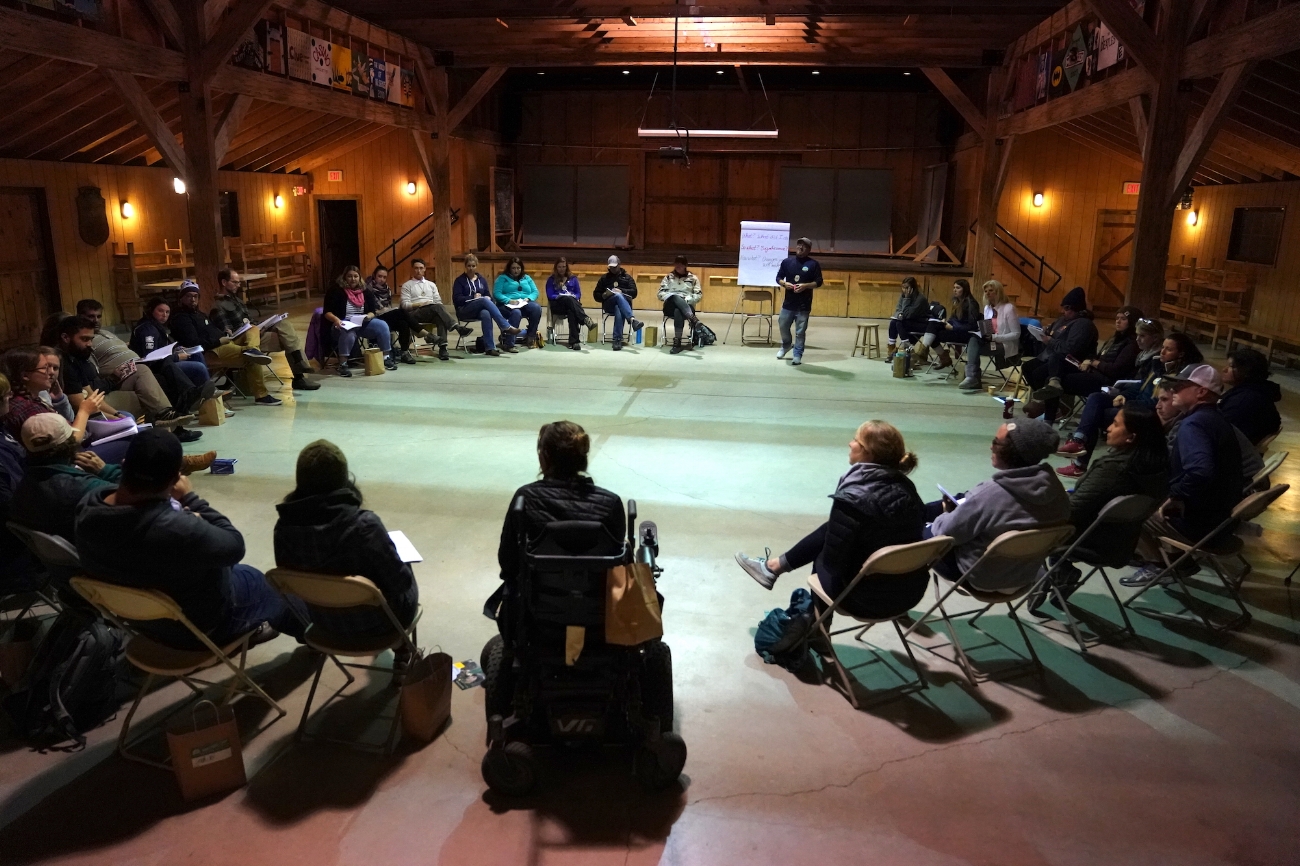 DIRECTORS' CAMP
Community, Collaboration, Content
Standard conferences can be fun, but you need to choose between competing sessions, wrestle your way through exhibit halls, and gamble with high-priced restaurants. Directors' Camp is the ultimate un-conference. One group. No competing sessions. Great food. And the results are immediate: You'll leave with new leadership skills, a better understanding of your style, a plan to take your career to the next level, and a renewed sense of purpose.
Directors' Camp Northeast
September 27-29, 2019
Camp Wingate*Kirkland
Cape Cod, Massachusetts
$899 All Inclusive
Facilitators:
Chris, Jack, & Steve
Directors' Camp MICHIGAN
October 1-3, 2019
North Star Reach
Ann Arbor, Michigan
$899 All Inclusive
Facilitators:
Kurtz, Scott & Jack
"Even though the camp was only a weekend, I feel that I got more ideas and knowledge out of Directors' Camp than any other conference I have ever gone to."
- 2017 Participant
Scott, Steve, Kurtz, Chris, and Jack are some of the most sought after trainers, leaders, and thinkers in the summer camp community. Teaming up for an intensive intentional weekend of pushing the envelope and driving radical participant growth.
By limiting the group size and sequestering ourselves in a beautiful setting without electronic technology, we are able to achieve a level of focus and creativity that allows people to set career goals, process current challenges, learn advanced leadership techniques.
Takeaways
Is Directors' Camp worth it?
If you are anything like me you want to know exactly what you are going to get for your $899. I can tell you part of that answer. You will get incredible food, comfortable camp accommodations, some Directors' Camp goodies, and a weekend at someone else's camp. The second part is hard. Like summer camp you will get what you put in. The goal of Directors' Camp is to give you a community, push you to think differently, and help re inspire you. You will almost certainly leave with a handful of specific take aways for staff training, recruiting campers, program changes, and a better understanding of what else is out there. But the real magic is the community you create. It is knowing who to call when you need advice, perspective, or just a laugh.
Some Sample Content
IT'S DIFFERENT EVERY YEAR
Directors
Positive Psychology in Action: Navigating and Nurturing Your Signature Strengths
Partnering with Parents to Promote Positive Adjustment in Young Participants
Responding to Mental Health Crises in Camp
Campers
Skillful discipline and behavior management
Working with Different Populations
Innovative Programming
Staff
Reinventing Staff Training
Essential Leadership Skills
Organizational Change
QUESTIONS?
GIVE SARAH A CALL OR SHOOT HER AN EMAIL
SARAH@KURTZMCKINNONCREATIVE.COM
313-506-2891